Serve Others
You seek to give something of yourself in service. The Knights of Columbus unites us in charity so that each effort and donation counts for the greater good. While charity begins in your home, through the worldwide network of Knights your reach extends to those in need around the globe, from earthquake victims, to AIDS orphans, to Christian refugees in the Middle East.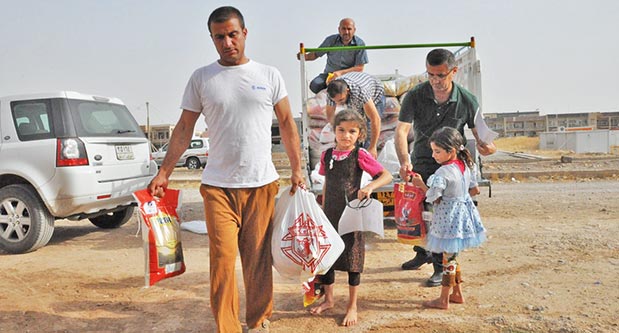 the duty to SERVE
Knights are a part of a dynamic fraternity, united in charity. The Order's first principle is the basis for all we do as Knights, but charity is more than giving money. It is reaching out and learning to love our neighbors as ourselves. We respond to the call of Pope Francis to "go to the peripheries," whether that means supporting the Order's service programs around the globe, or volunteering to help the needy in our own neighborhoods.
Join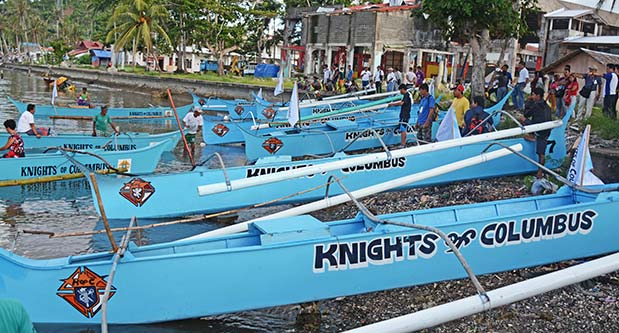 Our Causes
With a track record of charity going back more than 130 years, Knights of Columbus are ready to serve wherever there is a need. From providing food for families in U.S. cities to delivering emergency relief to Christian refugees in the Middle East, we exercise a global reach of caring and compassion.
Join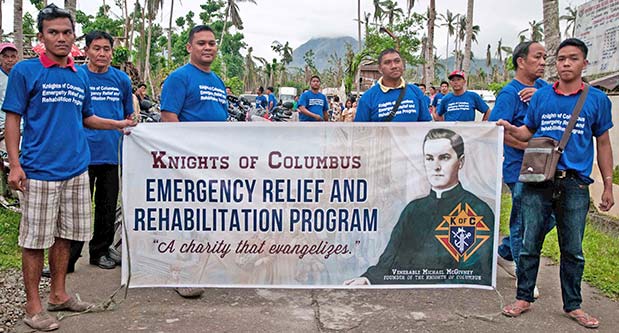 How We Serve
Knights of Columbus are known for their personal, hands-on service to those most in need. While the annual amount of dollars donated is impressive, Knights also pride themselves on the millions of hours logged in labor for the poor and the marginalized. In 2016, Knights of Columbus gave more than $177.5 million to charitable causes, and put in more than 75 million volunteer hours on worthy projects.
join