These Men They Call Knights
The Knights of Columbus is the world's largest Catholic organization for men who are committed to the principles of charity, unity, fraternity and patriotism.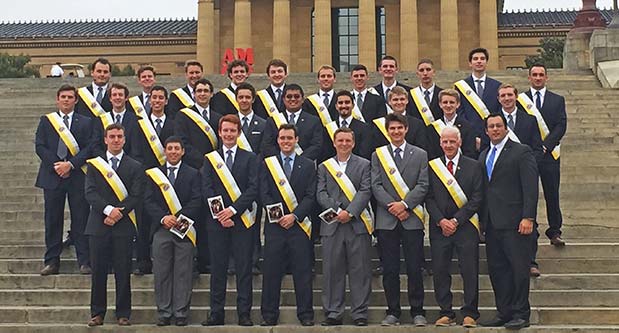 Today's Knights
There is a call within each man to go deeper and reach higher to become the man God made him to be. In a world full of challenges, the Knights of Columbus equips men to answer the call to lead with faith, protect their families, serve others and defend their values.
Join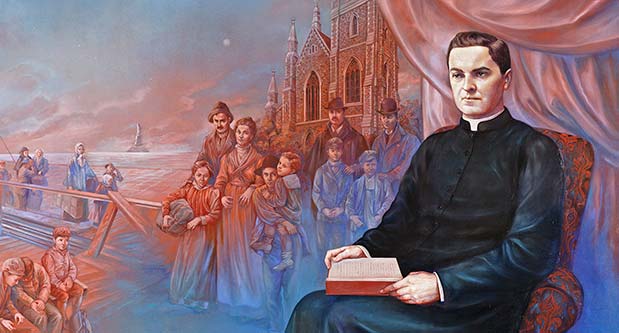 Our History
The Knights of Columbus was founded in 1882 by a parish priest who saw the need for a Catholic fraternal organization to provide for widows and orphans and help men and their families stay close to the Catholic Church. Venerable Father Michael J. McGivney, whose cause for sainthood is open at the Vatican, gathered a handful of parish men in the basement of St. Mary's Church in New Haven, Connecticut, to form what is today the world's largest Catholic fraternal organization, dedicated to faith and family.
Join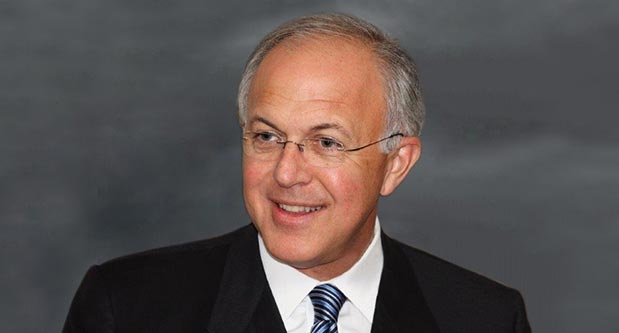 Supreme Knight
The CEO of the worldwide Knights of Columbus, Carl Anderson has served as the Order's supreme knight since 2000. During his tenure, membership has grown to nearly 2 million Knights, who together in 2016 donated over $177.5 million to charity and provided more than 75 million volunteer hours worldwide. Under his leadership, the Order has expanded for the first time into Europe and undertaken a host of new initiatives, including the Christian Refugee Relief Fund for Middle East Christians displaced by ISIS; the Ultrasound Initiative, which has placed more than 750 machines in pro-life pregnancy centers; and partnership with the Global Wheelchair Mission to provide mobility to thousands of disabled persons.
JOIN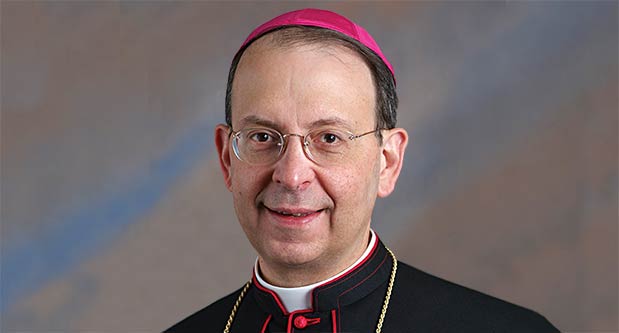 Supreme Chaplain
As supreme chaplain, Archbishop William E. Lori of Baltimore oversees the spiritual welfare of Knights and their families. He has initiated a number of spiritual development and prayer programs for the Order and directs a chaplain's program for the benefit of local councils and their members. On a national level, Archbishop Lori has been a leader in defending the constitutional principle of religious freedom and serves as chairman of the committee on religious liberty for the United States Conference of Catholic Bishops.
JOIN